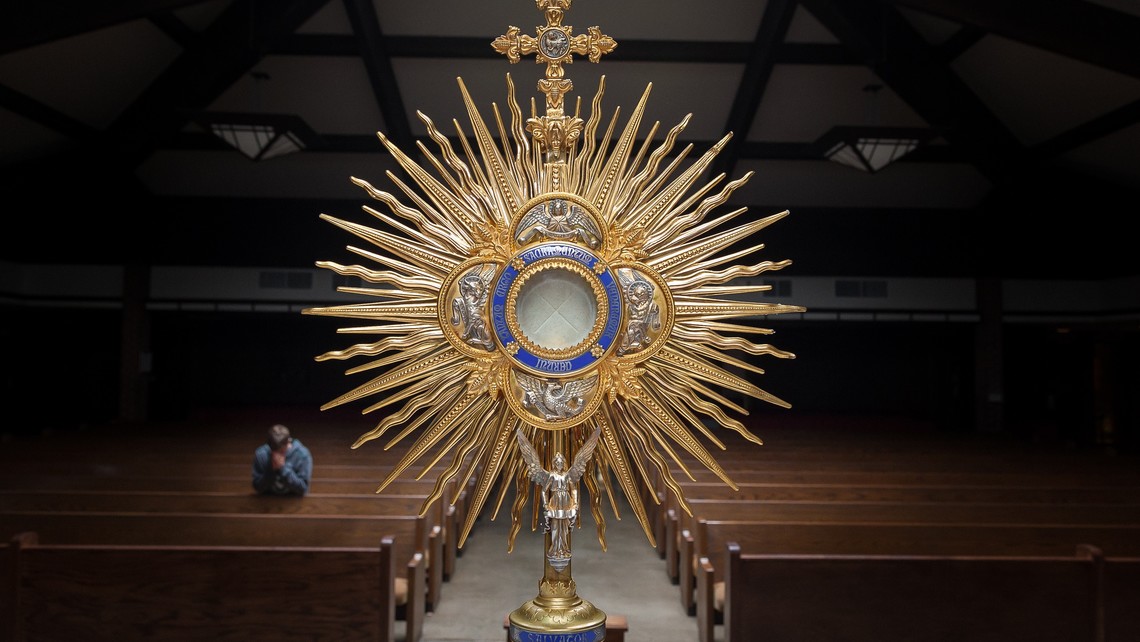 Join us in prayer for Cathedral Church, ECC, School, & your own intentions
We will have Adoration of the Blessed Sacrament in the main sanctuary of the Cathedral on Wednesdays during June and July from 9:00 AM-6:00 PM. Please sign up as soon as you are able if you would like to commit to an hour. Sign up at http://signup.com/go/vaVQXnM or contact Amy Roetto at amy_roetto@hotmail.com or 816-787-0235. If you participate in adoration, remember to practice social distancing, sitting at least 6 feet apart from other adorers; use hand sanitizer when entering and leaving the church; be seated in the center two rows of pews only; and use provided sanitation wipes to wipe down the pew and area you were seated in before leaving.
More News
The weekly order deadline is Tuesday at 8:00 am. These orders will be filled and available Thursday afternoon.
Log into www.shopwithscrip.com to place...Read more
Sunday "coffee and donuts" is an opportunity to meet other parishioners and continue our fellowship in Ruggle Hall following the 8:30 AM Sunday Mass.Read more