I grew up in southeastern Wisconsin and was named after a priest, Fr. Stephen Peil, my mom's uncle. Raised with six sisters and brothers by my late parents, Eugene and Margery, I attended Catholic grade and high school, then the University of Wisconsin – Parkside. I studied Business, and then Biology. I additionally studied Pre Theology at Franciscan University of Steubenville, and attended Kenrick-Glennon Seminary in St. Louis. I became a transitional Deacon at St. Andrew the Apostle in Gladstone before being ordained a priest by Bishop Robert Finn on June 3rd, 2006. Prior to being appointed Pastor of Cathedral of St. Joseph in 2018,  I was appointed Pastor of Immaculate Conception Parish in Lexington, then appointed the Pastor of Coronation of Our Lady Parish in Grandview.
I was born in Southcentral Illinois, raised in Southeastern Iowa, and joined our Kansas City-St Joseph Diocese in 2015.  I love our Catholic Faith, Chess, outdoor activities (unless it's hot like June 2018).  I attended seminaries on the east coast in Maryland and Connecticut and was ordained a priest in our Diocese in 2018.
Degree:  BS in Psychology (Personnel Emphasis)
Graduate & Retiree of Missouri Western State University
Experience:  Dental Assistant in CA; Secretary, Bookkeeper, Purchasing Agent in CA; Secretary and Benefits Coordinator at Missouri Western State University for 28 years; Parish Secretary at Cathedral for 11 years. 
Family/Personal: Born and raised in Southern California. My mom, Marjorie Davis, is an alum of Cathedral.  I married Randy Teschner in 2002.  Children:  Dominic, Nicole, and Courtney CDeBaca, all Cathedral alumni. Grandchildren: Isabela, Jackson, Gabriela, & Althaea.  Jackson attends Cathedral School and Gabriela & Althaea attend ECC.
Professional Certification: Graduate of New Wine Lay Ministry Formation, Bishop Hellmsing Institute (Level 5 Catechist); Lay Leader of Prayer (Diocese of Kansas City/St. Joseph; Just Faith (Catholic Social Teaching)
Professional Organizations:  Ecumenical Community Empowerment Committee, Dream Seekers of St. Joseph (Help underprivileged discover their dreams and help them achieve), Buchanan County Long Term Recovery Committee (serve on the Board and Case Manager), Buchanan County COAD, Faith in Action, Northwest Professionals in Aging -N.W.P.A. (Networking services for the elderly), Charitable Ladies of St. Joseph (serving the needs of others), Daughters of Isabella (Supporting Catholic education, food pantries, etc), Show Me Women Who Care (supports worthy causes), St. Joseph Interfaith Alliance for Immigrants; St. Joseph Youth Alliance, Soles for Christ (collect and distribute at AFL-CIO), Safe Environment Training Council for Diocese of Kansas City/St. Joseph, Safe Environment Coordinator for Cathedral Parish/ School/ECC, Virtus Facilitator, Director of School of Religion.
Degree:  BA in Philosophy from Rockhurst University;  MMUS in Organ Performance from University of Missouri-Kansas City
Professional Certification:  Associate of the American Guild of Organists
Experience:  Music Director, St. Augustine's Church in Kansas City, MO; Queen of the Apostles Church in St. Joseph, MO; and Cathedral of St. Joseph in St. Joseph, MO;  Music Teacher, Cathedral School in St. Joseph, MO
Personal:  Second of four children.  Retired from the Army Reserve.  Boy Scout Leader.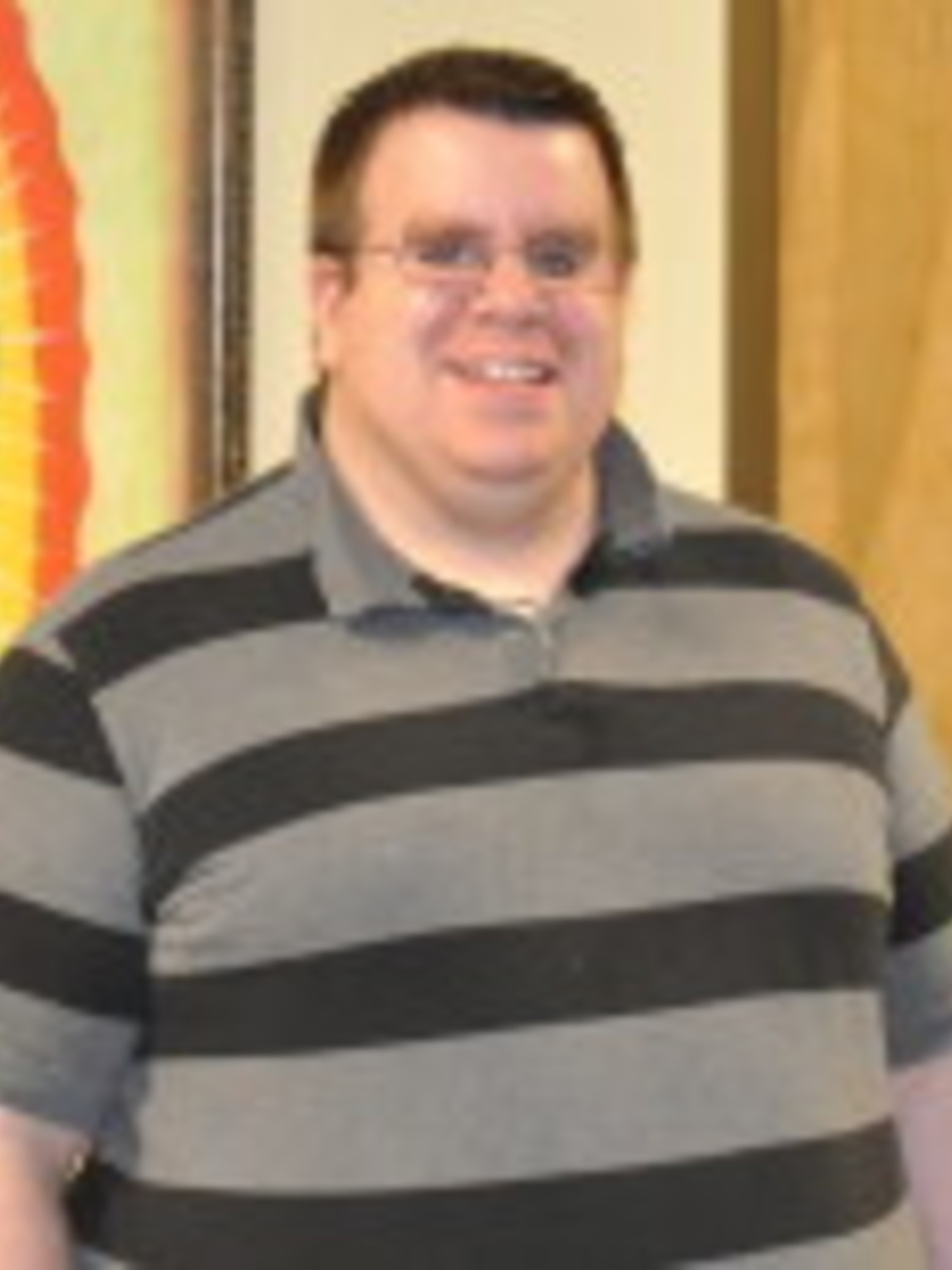 Meet Preston Rinne