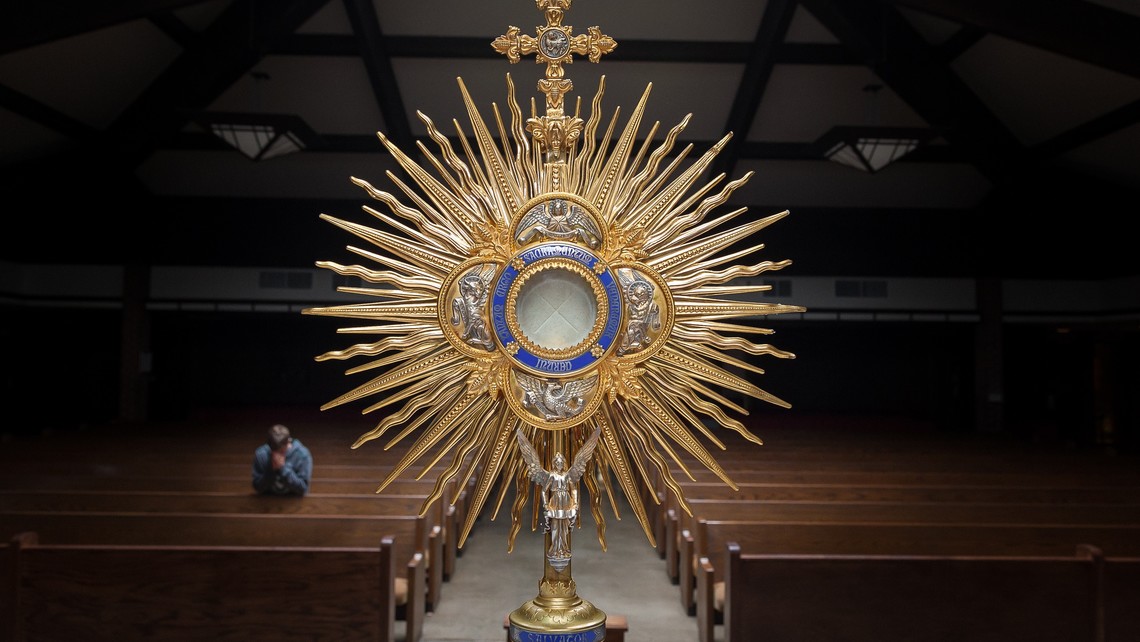 Join us in prayer for Cathedral Church, ECC, School, & your own intentions
 Adoration of the Blessed Sacrament  will be held on Wednesdays, 8:00 AM-6:00 PM, and Thursday, after 8 AM Mass-3:00 PM. However, check the sign-up website to check for any adjustments in daily schedule. 
Please sign up  at http://signup.com/go/vaVQXnM or contact Amy Roetto at amy_roetto@hotmail.com or 816-617-7851.  Check the sign-up website for information on dates and times available.
Archive