New Here? Welcome!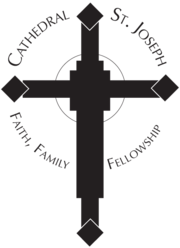 We are dedicated to exceptional life-long faith formation through a Catholic community, rich in tradition, fellowship, and service to all. 
Parish News
Sunday "coffee and donuts" is an opportunity to meet other parishioners and continue our fellowship in Ruggle Hall following the 8:30 AM Sunday Mass....Read more
Essentially, being Catholic is a heavenly gift intended to allow us to become fully human, fully alive, fully invested with the beauty of our awesome God!