New Here? Welcome!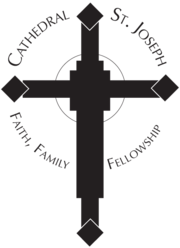 We are dedicated to exceptional life-long faith formation through a Catholic community, rich in tradition, fellowship, and service to all. 
Parish News
The weekly order deadline is Tuesday at 8:00 am. These orders will be filled and available Thursday afternoon.
Log into www.shopwithscrip.com to place...Read more
Essentially, being Catholic is a heavenly gift intended to allow us to become fully human, fully alive, fully invested with the beauty of our awesome God!